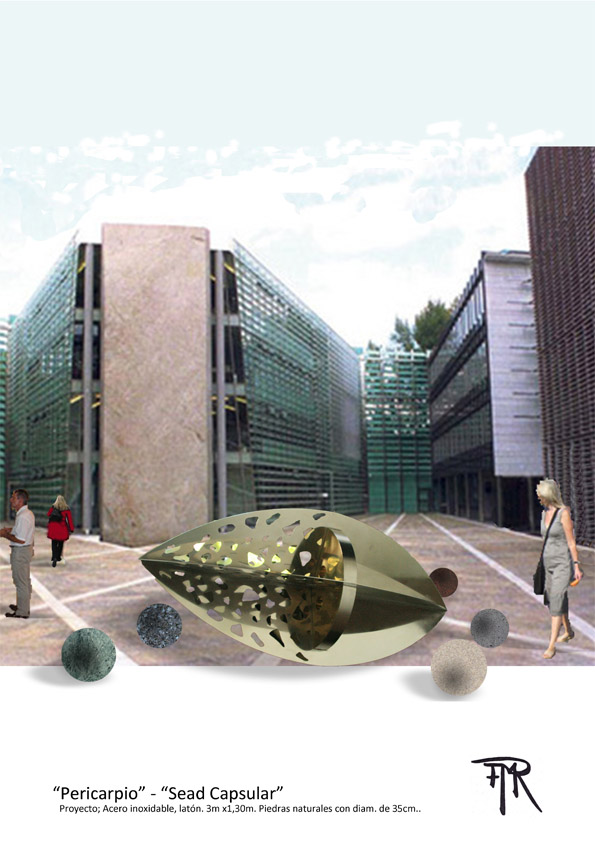 SCULPTURAL INSTALLATION
PERICARPIO - SEAD CAPSULAR
The proposal for the square of Nordic Embassies in Berlin. The Seed House representing the Nordic countries' community and their historic link back in time. The Seed House have landed on the ground and scattered around the five seeds, which in turn represent the five individual countries with their own identities.
The Seed House is excuted in polished stainless steel, with dimensions of 3 meters x 1,3 meters and the five the seeds, stones, which are getherded from the respective countries.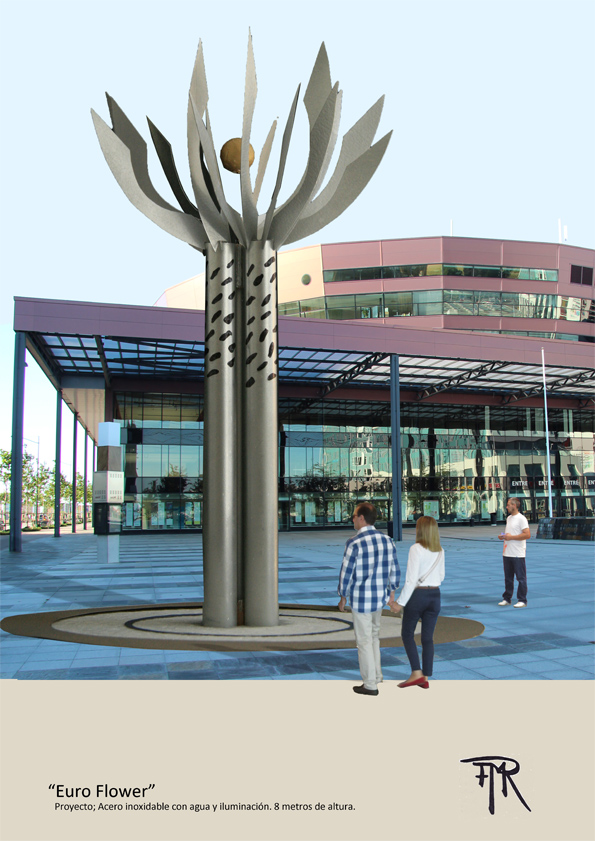 EURO FLOWER
A proposal for a monumental sculpture, named "Euro Flower" for the site outside of the entrance of Malmö Arena. A project of polished stainless steel, water and lighting. The artwork has a height of approx. 8 meters to have the right relationship with the site and the buildings in the vicinity.
Euro Flower symbolizes "a new flower with a golden core", Malmö Arena. An important forum for Malmö and its visitors. And above all, it creates a stable identity to the site for easy orientation.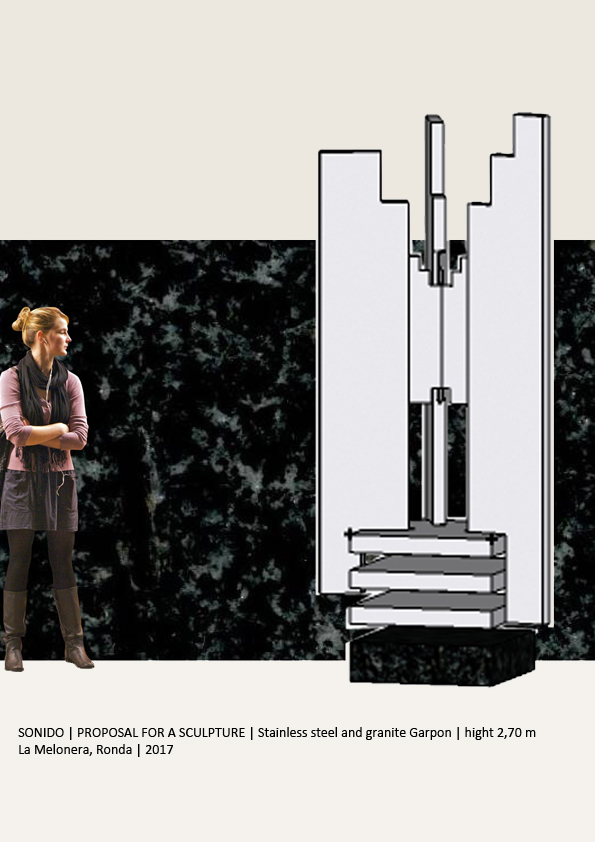 SONIDO
A project of stainless steel, granit and LED-lights.
The idea to this sculpture emerged from the historical and natural enviroment on hillsides of Ronda, Spain. To sympolize the the ancient buildings and the vibrations of the history of this area. The large protected oak trees on the site give the sculpture its form of verticality.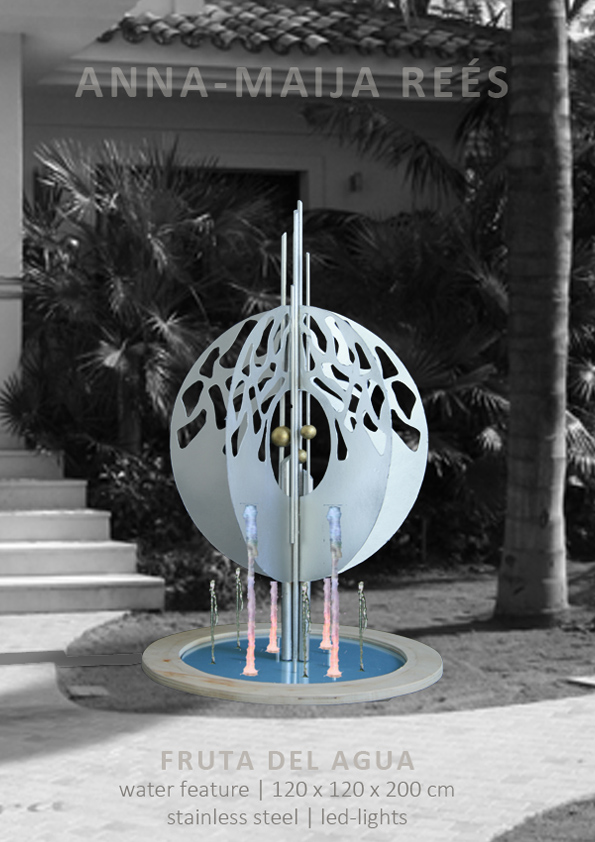 FRUTA DEL AGUA
A project for decoration of a entrance for a villa in Sierra Blanca, Marbella. Consisting of a sculpture in stainless steel with a water feature.
The installation takes advantage of the perceptual properties of water sounds and lights which reflects on the water.